Did You Know That The Electricity Regulator Set Out Budgets For Network Operators To Pay Affected Homeowners To Keep Their Equipment Installed On Private Property?

At The Powerline Advisory Group we act for homeowners to ensure that they are receiving the correct amount that they are eligible for

✓ ONLY PAY IF SUCCESSFUL
✓ NO HIDDEN CHARGES
✓ SAVE TIME AND MONEY BY SIGNING ONLINE

FIRST CLASS PROFESSIONAL SERVICE
What our clients say
We aim for first class professional client service in everything we do.

We have a great reputation and we plan to keep it that way.


Sue Garnett
Very quick and efficient service. No hassle on my side, just filled in and signed the paperwork and Powerline did everything else.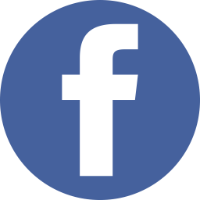 John Wilcock
Always a bit wary of ads like this on Facebook. Unjustified in this case though, professional, thorough and excellent communications throughout. Highly recommended.

Hannah
I found this process very straightforward, the team were efficient and made my claim much easier than I expected. Very impressed with the service provided, thank you.

Richard
I was contacted by the Power line advisory group and decided after many years to take up their offer for compensation, so the local electric authority can access my land. I can't believe how easy and quick the whole process took. I started this in February and received a cheque by the end of May. There was hardly any form filing and I was assured by the Powerline after having initial reservations. The commission they received was very reasonable and I am more than happy with the very generous amount received. Well done Powerline, excellent and efficient service!

Andy Essex
Excellent service and communication from start to finish, thoroughly recommend PAG. I started a claim myself a couple of years ago but it didn't progress however once PAG took over the cheque was in my bank in a few months.

Matthew Stacey
Made the whole process very easy, kept me well informed at each stage and was very pleased with the outcome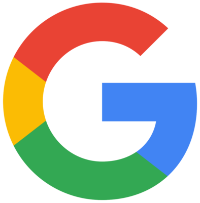 Nigel Darley
⭐️ ⭐️ ⭐️ ⭐️
March 2022
Happy with the service ,was me that delayed things, with lock down.

Barry Coley
⭐️ ⭐️ ⭐️ ⭐️
March 2022
Excellent service from commencement to completion. Communication during the process was good. Would highly recommend Powerline Advisory Group's services to anyone.

Dee Tod
⭐️ ⭐️ ⭐️ ⭐️ ⭐️
February 2022
Wayleave Claim

The process and charges were clearly explained.

The cheque arrived after several weeks - I was advised it would take some time. I then paid Powerline their agreed commission which was acknowledged quickly.

All in all an small amount of money that was a bonus.

griff954
⭐️ ⭐️ ⭐️ ⭐️ ⭐️
January 2022
I am most probably one of the most sceptical person you could meet with regards to companies like this offering their services. At first I thought it was probably a scam, or that the charges would end up being completely different to those stated. I decided to go ahead with them, but pull out before signing anything if I thought that it was dubious. I have now received a cheque for a decent amount, and alls I had to do was sign the official documentation from the power distributor for our region. Couldn't have been simpler, and I can now recommend the Powerline Advisory Group as doing exactly as they promised. First class and highly recommended.

Lorraine Biggs
⭐️ ⭐️ ⭐️ ⭐️ ⭐️
January 2022
I saw this company advertised on facebook and was quite skeptical at first but the whole issue was dealt with promptly and professionally. 5 stars

Caroline Wise
⭐️ ⭐️ ⭐️ ⭐️ ⭐️
January 2022
Very prompt smooth service with 100% award paid to me in under 6 months. Would recommend.
Mr Mike Delaney
⭐️ ⭐️ ⭐️ ⭐️ ⭐️
November 2021
they get the job done with minimum fuss. I recommend using them.
Silver Streak
⭐️ ⭐️ ⭐️ ⭐️ ⭐️
November 2021
Power Line did exactly what they said they would do. I have no complaints.
Shankar
⭐️ ⭐️ ⭐️ ⭐️ ⭐️
November 2021
Powerline Advisory Group gave us a good advice and excellent service throughout our claim to SSE in regard to underground cabling in our garden. I strongly recommend this Advisory group.
Andy Tims
⭐️ ⭐️ ⭐️ ⭐️ ⭐️
November 2021
Very easy to use. Payment secured.
Jonathan Wells
⭐️ ⭐️ ⭐️ ⭐️ ⭐️
November 2021
Very helpful when I contacted the helpline and received a payout within the estimated timescale.
Mark Hay
⭐️ ⭐️ ⭐️ ⭐️ ⭐️
November 2021
Excellent service from Jack at Powerline. He took a genuine interest in our situation and provided excellent advice as well as showing great patience in dealing with SSE's prevarication and attempts to reject the claim. Jack helped overcome these issues and brought the claim to a successful conclusion = much appreciated.
Susan Jamson
⭐️ ⭐️ ⭐️ ⭐️ ⭐️
November 2021
The Powerline Advisory Group were really efficient, thorough and kept me informed throughout. It was a pleasure to work alongside them. Thank you for being so approachable.
Mark
⭐️ ⭐️ ⭐️ ⭐️ ⭐️
November 2021
Great professional service and dealt with my matter much quicker than I expected
Ana Flores
⭐️ ⭐️ ⭐️ ⭐️ ⭐️
November 2021
Great service. Easy to use. Clear communication. Very pleased. Would recommend.
Bob Upanddown
⭐️ ⭐️ ⭐️ ⭐️ ⭐️
November 2021
Hassle free got a payment from SSE. Not speedy but that was down to SSE slow system.
Mr C
⭐️ ⭐️ ⭐️ ⭐️ ⭐️
October 2021
I was contacted by another company into wayleave agreement on my property but with large fees I researched and found this company who performed the same task but cheaper rates. The process involved straight forward and simple forms. I received very good communications to advise of their progress, offer options and through to final settlement. It did take a little while to complete, not due to the company's faulty, but was a nice little unexpected bonus in the end. Would certainly recommend this company.
BARRY
⭐️ ⭐️ ⭐️ ⭐️ ⭐️
September 2021
Reliable, knowledgeable and trouble free service, good communications and reasonable charges.
Chloe Sharpe
⭐️ ⭐️ ⭐️ ⭐️ ⭐️
September 2021
Great service would highly recommend. Quick response to all emails and queries.
Michelle P
⭐️ ⭐️ ⭐️ ⭐️ ⭐️
August 2021
Excellent service and communications We approached Powerline and asked for them to look in to a wayleave agreement. The process involved straightforward and simple forms. We received great communications to advise of their progress, offer options and through to final settlement.
C Rowland
⭐️ ⭐️ ⭐️ ⭐️ ⭐️
August 2021
Smooth from start to finish. Excellent

Stewart McCann
⭐️ ⭐️ ⭐️ ⭐️ ⭐️
August 2021
Great experience, had to do very little, got my cheque in the post so happy
Brian Sutton
Powerline kept us well informed and we are now approx. £300 better off even allowing for their commission for a payment we did not even realise was owing to us.
Roy
Positive: Value
Susan Maynard
Took a long time coming, but that was the energy suppler, not the powerline advisory group
Natalie Hobbs
Really impressed with the speed and care, really quick and helpful, very responsive by phone, email and post.

William Coxford
⭐️ ⭐️ ⭐️ ⭐️ ⭐️
June 2021
👍great
Richard Jackson
⭐️ ⭐️ ⭐️ ⭐️
May 2021
A pleasure to work with, the whole procedure did take a very long time, but that was due to the power company. I was kept very well informed of the procedures involved
Kevin North
⭐️ ⭐️ ⭐️ ⭐️ ⭐️
May 2021
Reviewer Only Left Rating
Terry Dean
All the way through the process we received nothing but helpful service
David Sturt
Jack and his team are highly professional and are to be recommended for their work on behalf of people such as myself who are laymen in matters in which they specialise.
Roland Le Roy
Excellent job done even though it was a relatively small amount it was followed professionally right to the end
John Ryan
Seamless service made very easy.
Janice Featherstone
⭐️ ⭐️ ⭐️ ⭐️ ⭐️
March 2021
Fast and pain free!
Tom Hancock
An excellent, professional service from Jack and the Team.
Would highly recommend.
Thank-you
Gill Young
⭐️ ⭐️ ⭐️ ⭐️ ⭐️
March 2021
Positive: Professionalism, Quality, Responsiveness
Sandra Bason
⭐️ ⭐️ ⭐️ ⭐️ ⭐️
March 2021
Very efficient service and with quick results too. Would highly recommend. Jack was brilliant.

Mathew Samuel
⭐️ ⭐️ ⭐️ ⭐️ ⭐️
February 2021
I have just received the the email today regarding my payment. Jack was very informative and always helpful no matter how stupid I felt asking the simplest of question. I would fully recommend and will be using them again if needed in the future. I thank them for being professional and helpful throughout this process.
erichale
⭐️ ⭐️ ⭐️ ⭐️ ⭐️
January 2021
I was notified over a period of time by several companies that I was entitled to some compensation (not a huge amount) from an electricity supplier for their powerlines crossing my property.Finally got around to claiming, so reviewed several companies in this area and PAG appeared amongst the clearest and most specific on compensation, timescales, etc.Couldn't have chosen better!!Did exactly what they said they would do, in the timescale quoted, kept me updated on progress and handled everything totally professionally.On top of this, their costs were amongst the lowest and most reasonable I found whilst searching.Recommend them without reservation-obviously on the basis of my one small sample-but with a lot of experience generally in associated areas

Daniel Gill
⭐️ ⭐️ ⭐️ ⭐️ ⭐️
September 2020
Great service! Clear communication and quick results! Very little effort required on our part for money we didn't know we could claim. Kept us informed throughout the whole process. Would definitely recommend!

Stewart Cleaton
⭐️ ⭐️ ⭐️ ⭐️ ⭐️
September 2020
Good communication, simple process and reasonable fees, the money is like a bonus, we didn't know we were entitled
Karen Nichols
They did what they said they would do. Communication was good, actions were quick, and the results came within months.

Ariannaw1983's
Every stage was explained in detail with discussion on alternatives followed by a recommendation which was executed promptly. The process is difficult to fault and good value - I can certainly recommend PAG.
To avoid delay, begin the process by clicking the Online form option below and complete our online 'Authority to Act' form. We will get back to you within one working day.

Alternatively, you can complete our 'Free Eligibility Check' form and we will contact you to notify whether we will feel that you will qualify for a payment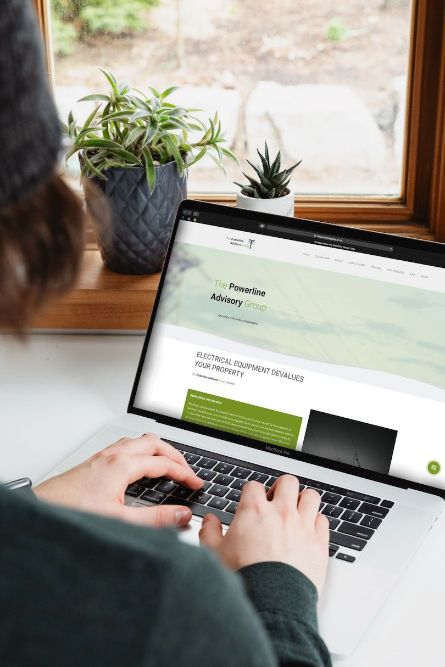 Agreeing claims with all of the major Distribution Network Operators